Verne Troyer Tribute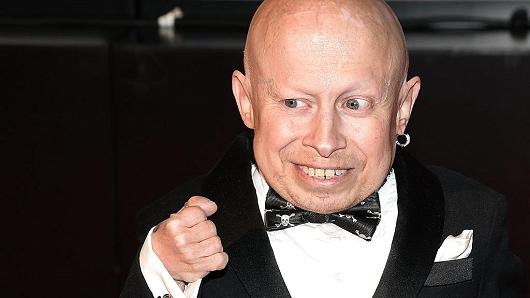 Hang on for a minute...we're trying to find some more stories you might like.
On Saturday, April 21st, 2018, actor Verne Troyer passed away, drinking himself to death due to depression.
Troyer was born on January 1st, 1969, in Sturgis, Michigan. He was born with cartilage–hair hypoplasia which like a type of dwarfism stunted his growth causing him to only reach the height of 2 foot 8 inches.
In his early childhood, he grew up Amish, and worked on his parent's farm until they decided to leave the Amish faith. Even though he was different from his two other siblings, his parents still treated him normally and he still did chores around the house like his siblings would do.
When he got older, he moved out to California and became an actor, comedian, and stunt double. He is best known for playing Mini-me in the Austin Powers movies, but he also acted in movies such as Harry Potter, Men in Black, Jingle All the Way, and other movies and TV shows.
During Troyer's Hollywood career, he abused alcohol due to his depression and was admitted to rehab to undergo treatment for alcoholism.
On April 21st, 2018, Verne Troyer was found dead at his home. The autopsy found high alcohol levels in his body which lead to speculations of suicide. Later on, the cause of death was announced as suicide due to alcohol poisoning.
Verne Troyer was a very funny guy and very entertaining to watch on TV. He was loved by so many of his fans, friends, and family members. May he forever rest in peace.
More information about Verne Troyer and his life can be found at https://en.wikipedia.org/wiki/Verne_Troyer.