PUBG vs Fortnite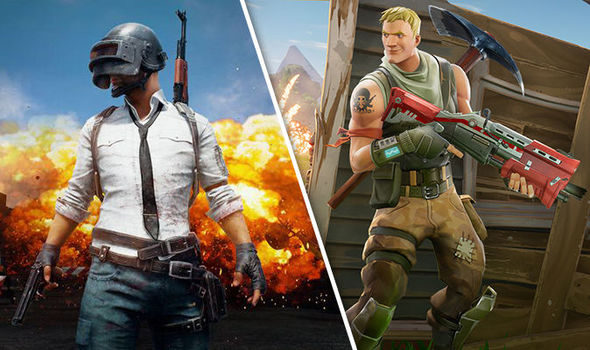 Hang on for a minute...we're trying to find some more stories you might like.
So far in 2018, the hottest and most popular games out there right now are Fortnite and Player Unknowns Battlegrounds, also known as PUBG. Both of these games are very similar and different from each other but first, you have to understand the concept of the game.
Both games start out with you on some type of aircraft flying through the air. The key is to drop somewhere on the map, collect weapons, and out last 99 other players while a storm causes the map to become smaller and smaller. You can play solo matches, duo matches, or a squad match that consist of you and 3 other friends.
The two games may seem exactly alike but they're also very different from each other. PUBG is a more realistic game where as in Fortnite is a bit cartoony. PUBG features abilities such as vehicle driving while Fortnite allows you to build and create bases. When you drop into the game, you drop from a plane in PUBG and a flying bus in Fortnite. Both games are pretty fun and entertaining, but the question is which one is better?
If you are into more realistic games, you will probably enjoy PUBG better than Fortnite. In PUBG, the cities look real and give you the feel of them being abandoned, all of the guns are real life guns, and even the cars need gas like they would in real life in order for you to be able to drive them.
If you are in to a sillier and less serious looking game, then Fortnite is probably the game for you. In Fortnite all the towns have silly names such as Flush Factory, Fatal Fields, Titled Towers, Shifty Shafts, etc. you can get all kinds of crazy characters, and you can even dance around in the game.
Fortnite is a free game that you can download on PC, Xbox, or PS4 , but PUBG is $30. However, you can also play PUBG on PC, Xbox, or PS4.
Whatever game you choose to play, I can assure you that both are very fun and are very intense, especially when there is only 10 people left in your game, you so desperately want to be the last person standing.