Spring Sports Wrap Up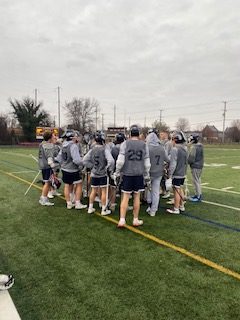 As our spring sports come to an end, here's how our teams did this year. 
Our JV baseball team went 10-7, with losses from Century High School, Liberty High, Fallston High, C. Milton, Harford Tech and Hereford High School. The Bobcats wrapped up their season with a loss to Hereford High School. Sean Ferrell, Noah Shillman and Jack Lowry all got pulled up to varsity. Coach Spooner said "The season was a great one! I look forward to the next one!" 
Varsity Baseball went 7-12 in the regular season and will continue their playoff run today against C. Milton. They defeated Kenwood High School last Friday 21-5. With losses from Century High, Liberty High, Harford Tech, Fallston, North East, C. Milton, North Harford and Hereford. They hope to continue their winning streak and play in round 3 in the playoffs.  
Boys JV Lacrosse finished their season going 7-5, with losses from Fallston, North Harford, Harford Tech and Manchester Valley. Having a few players getting pulled up to play varsity such as, Connor Kramer, Hunter Neal and Patrick Cook. 
Boys Varsity Lacrosse went 6-6 in the regular season. The key players returning are (Junior) Owen Conway, (Junior) Devin Trzeciak, (Senior) Nick Sorrells, (Senior) Tyler Davis and more.  With wins from Perry Hall, Rising Sun, Arundel High School, Northeast Senior High, Harford Tech and Century High School. Varsity hoped to continue their playoff run but instead they lost to Towson High School, 15-2.  Maybe next year!
Girls JV Lacrosse finished their season going 4-11. With their main losses from Manchester Valley, Fallston and North Harford and C. Milton. The Lady Bobcats finished their season on May 2, against Havre De Grace.  
Girls Varsity Lacrosse finished their season going 8-9. With wins from Perry Hall, Rising Sun, North Harford, La Plata, Harford Tech, Havre De Grace, Edgewood and Aberdeen High School. The Lady Bobcats went to playoffs on May 15, against Towson High School and ended their winning streak, losing 13-4. 
Girls JV Softball finished their season with a 14-6 record, and a major win from John Carroll to finish their season up, winning 7-3. As well as winning with the mercy rule against Harford Tech, 22-0. Aubrey Buckmaster, a key returning player, showed out when she needed to.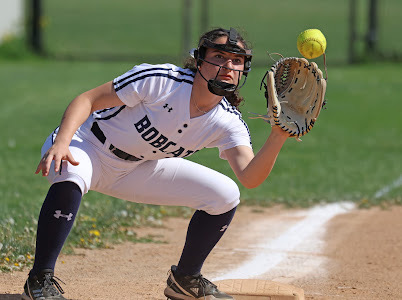 Girls Varsity Softball finished their season going 4-14. Not the hottest we've ever seen them, but that hasn't stopped them from advancing to the third round of playoffs today, May 17 at Towson High School. The Lady Bobcats beat Edgewood and Kenwood to earn a spot in the third round. With key returning players, Jaydn Betters, Kalea Stein, Krysten Coppage, the girls hope to advance to another round into the playoffs this evening.  Good luck, lady Bobcats!