50th Annual Bel Air High Art Show this Wednesday
This Wednesday, May 10th, Bel Air High School is having our 50th annual student art show from 6 to 8 pm. Students' art will be on display in our media center for about a week for anyone to look at during school hours, and on the 10th, students are encouraged to bring anyone who's interested, the gallery walk and appreciate our school's artists.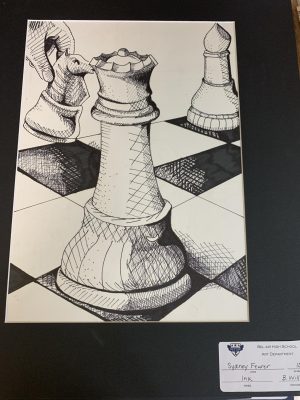 Anyone can volunteer to submit their work for the event. Pieces will be judged and awarded by grade level in a wide range of fun categories. If students choose to submit a school art piece, they will also receive positive comments from their peers and anyone who attends the show. Feedback sheets will be laid out for viewers to leave some nice words on their impression of the artwork.  
Teachers can also bring their classes to view the art on display during the day and could possibly create a reflection for students to complete to get students involved in the art.  
So please feel welcome to join our show and celebrate the value of art in our society.