Your Teachers: The Students of Yesterday
Who were they in high school?
A lot of students are so focused on school, hanging out with their friends, practices, etc., that they tend to forget about their teachers. Have you ever thought to yourself, "I wonder what my teachers were like back in high school?"   "Did they ever have to worry about school work with practices?" Well, maybe these interviews with Mr. Calvin Skelton and Mrs. Christina McDonough will answer your questions.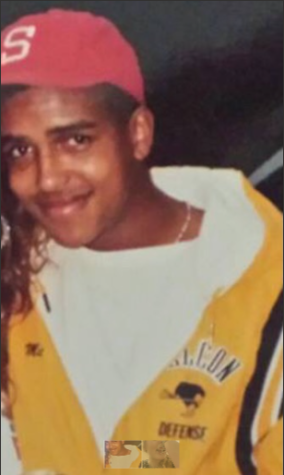 Skelton told us that the first teacher that made an impact on him was his English teacher in high school, Mr. Mongello. "He was the first teacher that ever made me feel like English was something that was fun, he was just so much cooler than the rest of the teachers that I had." Many students and teachers have said that Skelton has had a large impact on their life, just like his teacher had on him.  
Something that Skelton wishes he knew in high school that he wants his students to know is that "High school's not that hard, it's really not that difficult. There are an infinite number of ways to succeed here. In high school, for me, I was always looking at the assignments that they gave me and the schedule that I was keeping as really difficult, and I think I forgot just how many people were around me that were willing to help me out."  
When Skelton was asked if in high school, he ever thought that he wanted to be a high school teacher he told us, "Never. I remember I didn't really know what I wanted to do in high school, but I did want my parents to stop asking me. I remember I told them I wanted to be an accountant, when I said that they stopped asking me. It was something that kind of got them off my case. It wasn't until much later that I figured out what I had passion for."  
McDonough also had positive experiences in high school, and remembers a favorite teacher. When asked if there was a teacher that ever made an impact on her that still sticks with her, she told us, "Absolutely, 7th grade social studies teacher Mr. Mauer, just the care that he gave and the excitement that he had in the subject matter made me fall in love with his class."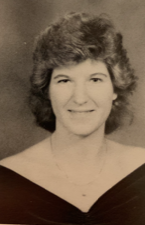 McDonough told us  she actually stayed in touch with her teacher from the time she was in middle school up to his passing during COVID-19 closures. His granddaughter went to school here at Bel Air High, so she was able to see him at sporting events.
McDonough wants her to students to know that "their education is very important. What you do today impacts your future. Whether you think it does or not, it does. I wasn't a terrible student, but I had to work really hard for my grades. So, working hard for my grades, proved to me that I could do things that I didn't think I could do." In high school she played volleyball, basketball, and softball.  
When asked if she ever thought in high school, she wanted to be a high school teacher she said, "Oh gosh no!" At first, McDonough thought that she wanted to be a physical therapist. "I didn't figure out that I liked teaching until I was a freshman in college, and I had to take an Ed Psych class, and one of the requirements was that when you signed up you knew you had to give them four weeks of volunteering. I volunteered at [the school formerly known as] John Archer, and the classroom that had an opening was the Physical Education Department. I went there and I stayed for my four weeks, instead of going once a week I went three times a week. When my class was over I stayed the next semester until I had classes that conflicted. That's when I figured out, I wanted to be a teacher."  
So, you never know…the next BAHS teacher could be you!