January Spotlight: BAHS Custodial and Cafeteria Staff
Here at Bel Air High School we have a hard-working staff that works to provide a safe and healthy environment for all students. Part of this staff includes the cafeteria and custodial staff, and it's time we introduce them!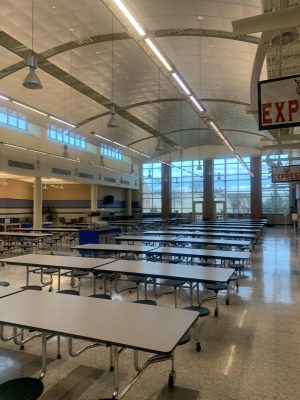 We interviewed Mrs. Trula Morris, Head of the Custodial Department. She has been a part of the Bobcat family for a little over a year and has been part of the HCPS system for about seven years.
When explaining her favorite parts of her job she expressed, "seeing the kids and their happy faces." Being the largest building in Harford County, the custodial staff faces big challenges keeping the school clean. The staff is cut into two crews, day shift and evening shift. Mrs. Morris states, "Day shift is from six A.M. to two-thirty P.M. and the evening shift is from two-thirty P.M. to eleven P.M." Just like other custodial staff, Morris enjoys fun activities outside of school such as bowling and bingo!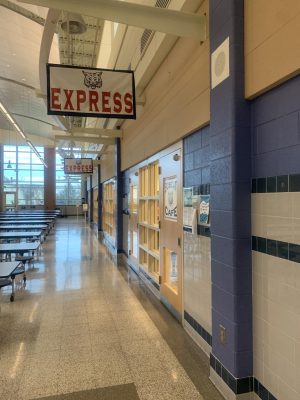 After visiting the custodial staff, we made our way to the cafeteria; Ms. Dianne was generous to allow us to interview her while she was preparing lunch. She has been working here since 2009, making this her fourteenth year. When asked her favorite meal she said, "the orange chicken." She expressed that the challenging part of her job is "making sure there's enough food for each lunch," which makes sense, as our school population is over 1400 students. It takes an hour and a half for preparation and 45 minutes to clean up!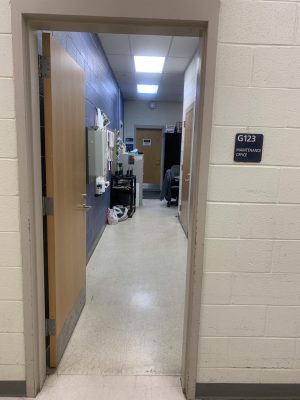 When you see your school cafeteria or custodial staff, make sure you say "Thank you!" for all that they do. Our staff works hard behind the scenes to make sure our school stays beautiful and our food warm and tasty. Do your part by picking up trays in the cafeteria and using trash cans regularly!