New Teacher Feature: School Counseling!
Ms. Elise Doak is our newest addition to the counseling department.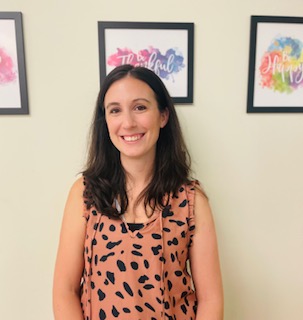 A new member has been added to the Bobcat Counseling team and it is time to introduce her! 
Coming to our school at the beginning of this 2022 school year, Ms. Elise Doak has already fit in just perfectly with our school family. This new addition affected many senior students because they had to get to know a new counselor after 3 years of the same one. Fortunately, the overwhelming report is that Ms. Doak is an amazing counselor has made this transition so much easier. After interviewing Ms. McKinney, she expressed that "Ms. Doak has been doing such a great job and has built a lot of rapport with the students on staff."  
One of Ms. Doak's students, Aubrey Klarman, explained that she sees her as often as once and week and when she does great advice is always given. "I love that she's willing to listen in a safe and comfortable place, we are super lucky to have her because she is going to make such a difference," Klarman stated.  
Although Ms. Doak juggles a lot at home with two little ones, she always makes time for students, meaning that next time you come down to the counseling office make sure you say hello!