Christmas in New York 2018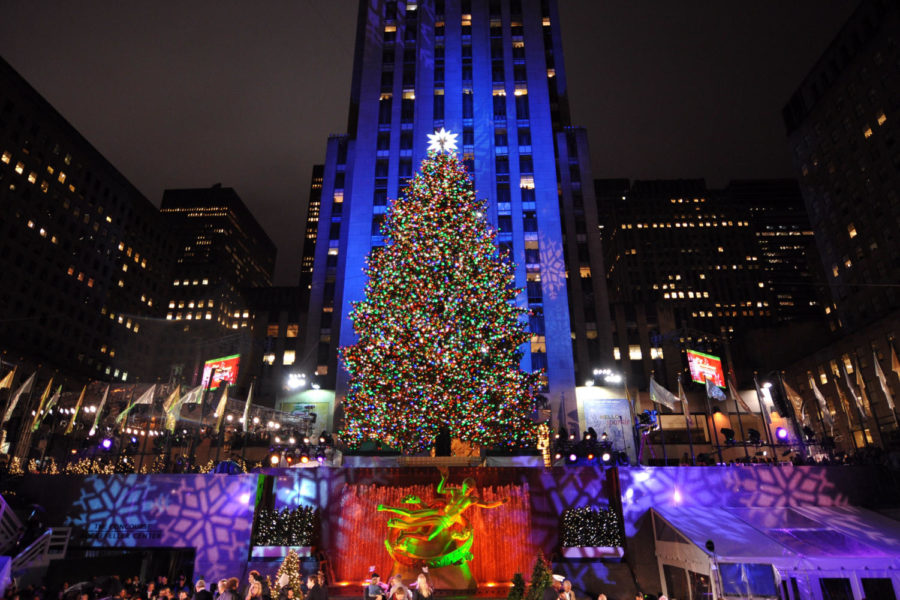 Jenna Ranney, Feature Editor
December 13, 2018
As December rounds the corner, and Thanksgiving comes to an end, Christmas fills the city. New York offers many activities and events to get you in the holiday spirit. From decorations to dancers, New York ensures a spectacular visit, perfect for the upcoming holidays.
A very popular activity in New York around the holidays is ice-skating. There are many locations to ice-skate including Rockefeller Center, Wollman Rink, and Central Park. Viewing the city and decorations makes ice-skating even more special. With different packages, you can choose wherever or whatever skating you want to do including, Breakfast with Santa, VIP Skate, and Radio City Christmas Spectacular. Take a break from the stressful shopping and take a skate in New York.
A new and unique way to get the full New York holiday experience is "The Ride." The Ride is a 75-minute bus tour that includes theatric guides to make the tour amusing and educational. During the tour there are a variety of artists and performers who emerge from crowds to dance, rap, or just entertain. You get to view Manhattan in a different way and get to hear the comedian performers during the traffic. Take a ride on The Ride.
The Rockefeller Center Christmas tree that comes to New York is the biggest symbol for the holidays in New York. The Norway Spruce tree holds 30,000 environmentally friendly LED lights on five miles of wire, and to top it off, it holds a Swarovski crystal star. Millions watch the Tree Lighting Ceremony and visit the tree every day. It will be staying up till January 7, 2019 and is illuminated from 5:30 p.m. to midnight, and all day on Christmas.
Celebrating Hanukkah in the city is just as fun. Yo La Tengo is bringing back their 8 nights of Hanukkah to the Bowery Ballroom. This is scheduled to take place from December 2-9 and offers many different artists through each night. This has been a tradition for many to go out and enjoy some music on each night.
Last but not least, the Theater at MSG is offering a kid-friendly Dr. Suess musical from December 13-30, that brings the famous holiday tale "The Grinch" to life. Live on stage the hit songs "You're a Mean One, Mr. Grinch" and "Welcome Christmas" will be performed. Go to The Theater at MSG Tickets, to see show times and dates. Bring your family and enjoy the classic story of The Grinch brought to life.
No matter what you're doing for the holidays, have a great time and enjoy it with your family, friends, and loved ones. Happy Hanukkah and Merry Christmas!