How to Conquer the SAT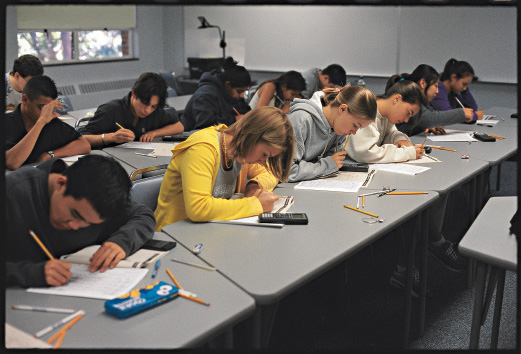 Hang on for a minute...we're trying to find some more stories you might like.
May 5, June 2, and August 25, 2018, are the last SAT testing days before the new school year arrives. Whether you're getting an early start or you're preparing for college, here are a few tips in order to be as ready as possible for the tests!
Khan Academy is a huge help for anyone taking the SAT's. Khan Academy gives small quizzes for each section that will be on the SAT. If any of your answers are wrong, it provides feedback and notes in order to help you on similar questions that are on the test. It also provides tips for the reading section, so you can pick the best possible answer. The best thing it provides is a practice test, which are a full length SAT test that helps you pace yourself and be able to endure the 4-hour test. With every quiz and practice test, it shows your progress to see how far you've come since the beginning.
Study vocab words. This shouldn't be your main focus at all, but studying a few words here and there will help to understand the passages and articles you will read. Sometimes the questions will ask what the words means when used in the passage. Context clues can be used but it is easier to have a general idea of the word itself. Along with vocab for English. Study formulas for the math section. Some formulas are given in the beginning of the test, but not all of them. In order to solve some math questions and understand what to do, make sure you look over all the formulas so you know when and how to use them.
Requesting SAT books from the library gives an abundance of questions that can help familiarize you with a variety of different questions. The books give practice problems for math (calculator and no calculator), and also for both sections of reading including the grammar section. Identify what you need to work on and find questions that you do not know how to do so you can learn from them. Do not focus on problems or topics that you are strong with but reviewing them will help. Examples of books are Barron's SAT, The Princeton Review SAT, and The Official SAT Study Guide by College Board.
A week or two before it is important to relax and review questions instead of full out studying. Your brain will need time to relax and reboot for the long test day.
Start studying around a month to three months before the test. It is important to get the most practice as possible to get the highest score possible for you. Good luck Bobcats!