Tampa Bay Rays Still Holding Strong 14-2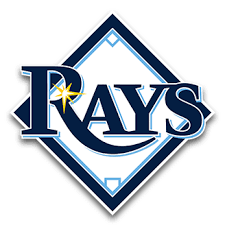 With a 13-0 start, the Tampa Bay Rays cruised their way to break the modern-day record. Currently, the Rays are 14 and 2. Thursday, April 14, the Rays finished their last game in the series with Boston in a win against the Red Sox.
The top of the first inning with 2 outs, the Red Sox hit a solo home run to put them up 1-0. The Rays did not take long to respond, with Yandy Díaz hitting a solo home run to tie the game 1-1.  
The game stayed tied until the third inning. The Red Sox had one run scored, and Rays quiet that inning. The fifth inning rolls around, the Red Sox are up 2-1, the top of the fifth inning starts, and the Rays make a fielding error which makes the Red Sox maintain their lead 3-1. The rays are up to bat, and they end up scoring 7 runs that inning.  
They took the lead 8-3. Now that the Red Sox had finally gotten the three outs they desperately needed, the sixth inning stayed quiet. During the seventh inning, Brandon Lowe, a second basemen for the Rays, hit a solo home run. Tampa Bay maintained the lead, 9-3. The eighth inning was silent, no runs. Along with the ninth inning, no runs.  
The Rays won this series and continued their undefeated start for the first time in franchise history. The top performers were Harold Ramírez, Brandon Lowe and the reliever pitcher Braden Bristo.  
During the game the Rays lost their starting pitcher, Jeffrey Springs to a nerve injury. That didn't stop the Rays from reacting fast to come back and seal their win.  As of this week, the Rays are still top of the league with a 14-2 record and are set to play the Cincinatti Reds at 6:40 pm EST.