Spring Sports Springing into Action
As winter sports come to an end, the 2023 Spring season is fully underway.
Baseball: JV and Varsity

 

Boys Lacrosse: JV and Varsity

 

Girls Lacrosse: JV and Varsity

 

Softball: JV and Varsity

 

Tennis: JV and Varsity

 

Spring Track: Varsity

 
Physicals were due to athletic director, Mr. Craig Reddish, before Wednesday, March 1 in order for student athletes to participate. Tryouts started on Wednesday, March 1, and most will be wrapping up on Friday, March 3.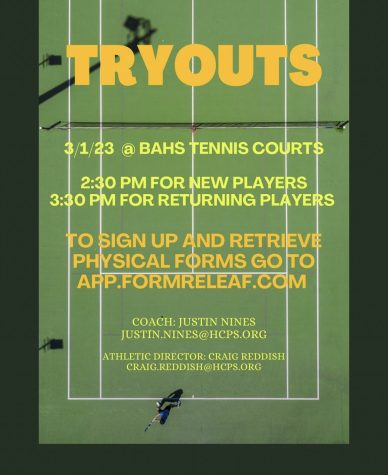 Spring Track offers events like hurdles, pole vault, long jump, and sprinting. It's a very popular choice for many students testing the waters with sports, along with Tennis. Tennis is coached by Mr. Justin Nines from Bel Air Middle School (Varsity) and Coach Sean Flynn (Freshman at HCC).  
Baseball is coached by Mr. John Andrews, who is very passionate about the sport, and has a dedicated team ready to make a run for states.  
Lacrosse is a popular sport here at BAHS that boasts an impressive string of successful years. Boys Varsity is shaping up to be a big success if the team stays healthy, and girls have always been consistent competitors, with teacher Ms. Kristen Barry heading the program.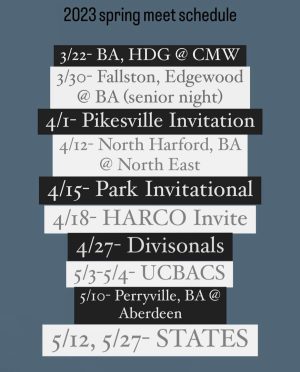 Spring Sports are the last big checkpoint before the end of the year begins, and many students use it as an opportunity to have some fun and balance responsibilities before finals and testing starts.  
It's time for the last round of sports for this school year, so don't let it pass you by. Go try out, and if sports aren't for you, come and cheer on your Bobcats when games begin! Good luck to all student athletes working to bring home more titles for BAHS!