Boys Basketball Drives into New Year with More Wins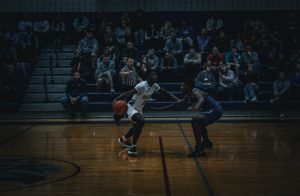 Both the JV and Varsity Boys have kicked off 2023 with a combined record of 5 wins and 1 loss, with the 1 loss coming from the Varsity team. 
On Friday, January 6, the Bobcats hosted North East High School. With a final score of 60-32, JV came out on top with a convincing and dominant win, further securing their spot as one of the best in the area. This victory led them to a 9-1-1 record, something coaches Mayo and Vasquez are sure to be proud of.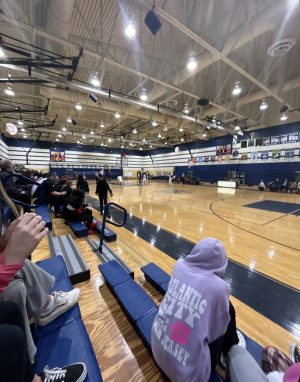 Varsity won 54-49, a much-needed momentum win after a back and forth win-loss streak capped off 2022. Players like Jared Bickler, Camden Devine, and Gavin Shaw are pictured running the floor 'til the very end.  
On Tuesday, January 10, the Bobcats visited North Harford High School. The JV final score came out as 55-42, giving them yet another convincing win. This leads them to a 10-1-1 record, getting one step closer to surpassing their 17-3 record from the 2021-22 season.  
Varsity won 57-54, giving them a good win streak to kick off 2023. Varsity generally comes down to closer games, but their team always finds a way to get things done.  
On Thursday, January 12, the Bobcats hosted Elkton High School. The JV final score was 59-47, and Bel Air came out on top for a 4th straight win. Varsity lost their first game of 2023 by a score of 61-48, ending their win streak but preparing them for Bo Manor on Friday, January 20.  
Your basketball boys are off to a hot start this year, so come out and catch them while you can!