Bobcats on the Mat: Wrestling Teams Continue Season Against Kennedy High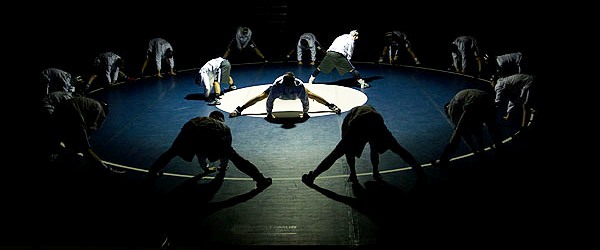 This year, the JV and Varsity Bel Air wrestling teams are off to a good start, competing in two tournaments and two regular season matches. Today will continue their regular season with match ups against Kennedy High School @ Kennedy High. 
Coach Craig Reddish, who recently celebrated his 500th win at Bel Air, leads the team with several assistant coaches. The teams have two wins and two losses apiece, which leaves room for reflection on the part of the wrestlers. Junior Ian Nitz (14-4) shared the season is going well, but there is definitely room for improvement. The goal this year for Nitz is "to win states," which isn't out of reach, as the Bel Air Wrestling team competed in states last year in 2022. 
Today, the team competes at Kennedy High School for their third regular season match. The Varsity team has some notable standouts including senior Manny Lucas (16-2), Gavin McDowell, (15-2) and Cade Zengel (16-2). McDowell is committed to Coker University in South Carolina for Wrestling and is excited to continue his final season at Bel Air with his high school team. "We're a [really] close knit team," McDowell shared. "It definitely makes the season more enjoyable." 
Other wrestlers are looking forward to focusing on their individual scores. Sophomore Joel Tristan Ouandji Nana is excited to improve his record: "[I'm] trying to get some wins in- really locked in for today." Senior Cade Zengel (16-2) had some motivational words for his teammates: "Try your best!" 
Coach Reddish has been with the team for many years, and his guidance has been the glue that holds the program together. When asked about Reddish, Nitz shared "He's a great guy, very honest. He wouldn't make you do anything that he wouldn't ask everyone else to do." Other than 500 wins, Reddish has a full-time job as the Bel Air High School Athletic Director and physical education teacher.  
Come out and support the wrestling team tonight at Kenwood High School. Matches begin at 6:30 pm!