Bobcat Runners Strike Gold at First Meet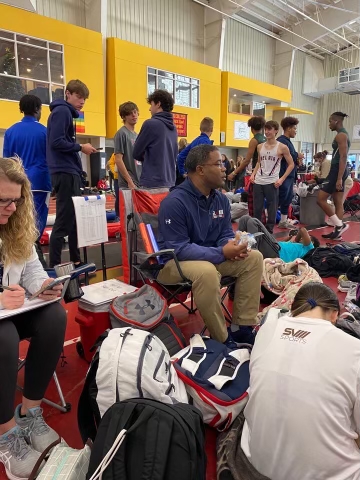 Indoor Track had their first meet this past Saturday, December 10, with extreme success at the UC High School invitational.  
The UC High School invitational took place at Ursinus College in Collegeville, Pennsylvania. Events were held from 9:15 a.m. to 7:20 p.m., with 32 events in total.  
The UC invitational race list. (Isabella Lacerna)When asked about her experience, Sophomore Isabella Lacerna says her first indoor race was "different than I thought. The track was only 200 meters, so that meant twice the number of laps, which for me was 6 instead of 3. There was a lot more people than expected but overall, I think my relay team ran a good race." Lacerna's race was the Girls Distance Medley Relay which consists of 6 total laps (2400 meters) and a 1600-meter mile. She says that there were "at least 60" schools at the meet.  
Sophomore Steven Henry finished 3rd in the Boys 55 Meter Dash with a time of 6.76 seconds. In the Boys 800 Meter, Senior Jack Hynes also finished 3rd with a time of 2:03.61. Our top Girls Mile time was 5:53.29, courtesy of Sophomore Cammille Miller, while the top Boys Mile was 4:49.47, courtesy of Senior Garrett Saboy. They placed 7th and 8th respectively.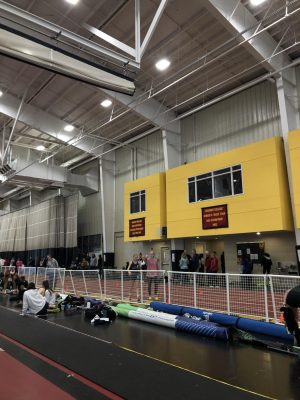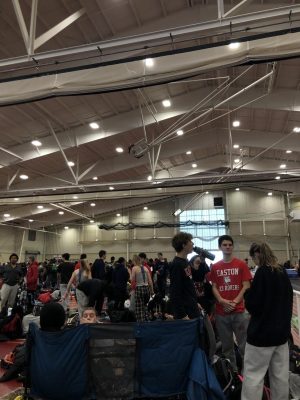 A great start to the Indoor Track season solidifies the decision to make it a Varsity sport and the runners hope to only go up from here. Support your Bobcat runners and be on the lookout for the next meet!