Indoor Track Sprints Toward Competition Season
Bel Air High School Winter Track is being treated as a Varsity sport for the first time this year, with the competitive season starting Saturday, December 10.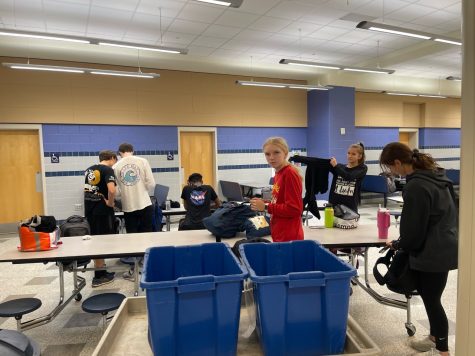 Winter Track started on Monday, November 14, with runners going through a series of time trials to gauge athletic ability. The girls are coached by Sharon Pickett, while the boys are coached by Julian Pickett. Both coaches are assisted by Amy McDermott and William Joseph Walsh respectively. The team is ready to race on Saturday, December 10, at Ursinus College in Pennsylvania. After that, their next event is the Holiday Festival at the PG Center in Landover. 
To get a better look inside the world of Indoor Track this winter, sophomore Abby Finley detailed the experience saying "there are three main groups in winter track: sprinters, mid distance, and distance runners. Each group has different training plans and workouts, but the team practices 4 days a week." Sophomores Faith Park, Abby Finley, and Isabella Lacerna confirmed the schedule is as follows:  
Mondays and Wednesdays:

Strength workouts (occasional weight room)

 

Tuesdays and Thursdays:

Long runs (distance groups)

 
So far, winter track has just been practicing and conditioning in preparation for the season. However, the environment is still extremely inviting. "You meet amazing runners all the time and it's really like a family. Track is not only about your athletic ability but also tests your mental capacity. I'd say 30% physical and 70% mental. That's why I love running because it's always a challenge but it's very rewarding," Finley expressed on her experience on the team. 
Updates will be available as competitions get underway, and the team's hard work is ready to be put to the test. Until then, cheer on your Bobcat runners and look forward to a successful Indoor Track season this winter!