Did You Know? Bobcat Golf and XC Teams Off to a Great Start
With fall sports fully in motion, both Golf and Cross Country teams deserve all the Bobcat hype!
The writers of The Bellarion wanted to take the time to cover some of the sports teams here at BAHS that we believe are underappreciated. With fall sports fully in motion, both Golf and Cross Country teams deserve all the Bobcat hype!
The Bel Air High School Golf Team is the only fall sports team to be back-to-back Regional Champions in the last two years. This year, the team boasts a 7-3 record and won the 3A/4A Regional. They will play in the state tournament later this month in College Park.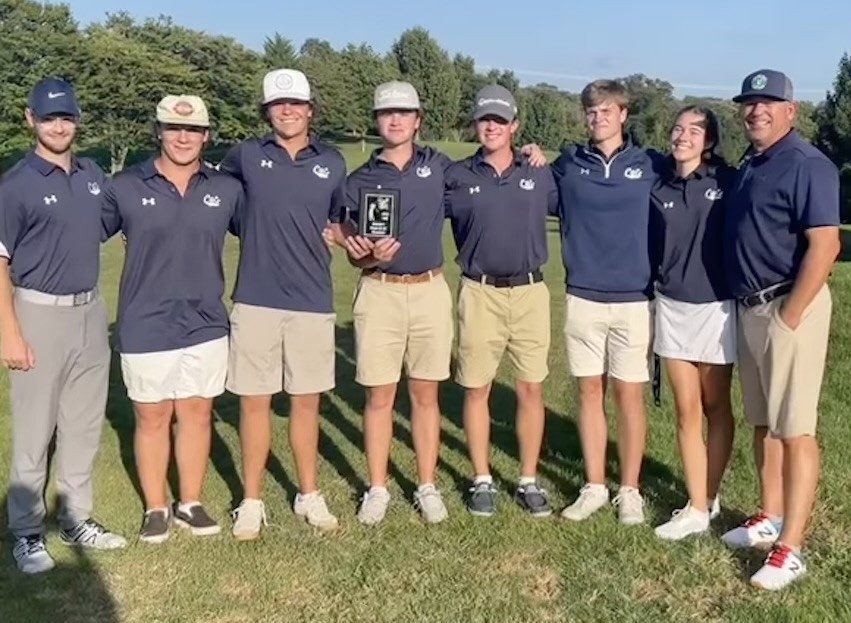 Coach Brent Harris believes the secret behind the winning season is simple. "We have a deep team; they have been very consistent. We have been led by Matt Young, Ben Bowen, Andrew McKay and Cade Zengel… who all shoot in the low 40s. There is very little drop off throughout the roster. Our best team score is 216, and that's a tribute to how good we are at every position in our matches."
The talented team gets along wonderfully, and the strong camaraderie has helped each player improve their play. With the season off to a great start, the team wants to have fun and finish off strong.
The Bel Air Cross Country Team (XC) is a sport this fall season that has a dedicated student base, especially since most of the athletes participate all year around, with indoor track in the winter and Track and Field in the spring. Led by coach Mrs. Andi Gwin, the Cross Country teams work hard in the fall, competing in regular season (typically three teams) and invitational meets (hundreds of schools from around the state in one event). To date, they have already competed in four regular season meets and three invitationals.
This past Friday, the team went to Lehigh University in Pennsylvania and raced over 800 athletes. Both Boys and Girls raced either 3 miles or a 5K. The Cross Country team is having a very successful season, with a great lineup of athletes who all improve their performance as time progresses.
Make sure to cheer on your "underrated" Bobcat teams and show all the support you can this fall season!