College Tips and Tricks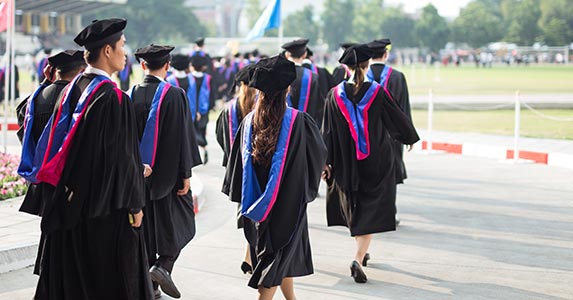 This time of year brings the stress of college visits and the admission process. On top of all the stresses of senior year, this college stress can be the perfect recipe for disaster. Below I have listed some college tips and tricks to help relieve some of the stress of growing up.
Find a Job: Some of your classes may be over 2 hours long so having a job will help fine tune your ability to stay focused for long periods of time. Having a job also provides you with money to help pay for all those college expenses.
Know your Professors: Communicate and get to know your professors, they will play a crucial part in passing your classes. Do not be afraid to ask for help when needed. It's better to ask than to be paying to retake a class.
Organization: Yes, organization skills will sadly follow you to college no matter how far away you get. Despite how difficult it may be, it is imperative that you get and stay organized through college. Unlike in high school your professors won't give reminders at the end of every class about when the next paper is due or when the next exam is going to be. I suggest buying a planner to write down all those important dates and events.
Studying: Whether you studied in high school or not, I strongly suggest you start studying in college. Professors will throw a lot of information at you during classes and it is important that you comprehend it. You are paying for these classes, so give yourself a chance to pass them. A tip for maximum efficiency studying is to put in 25 minutes of hard work and then take a five minute break. Do not try to cram the night before a test, this will do close to nothing in helping your chances of acing that exam.
Get Involved: This is important especially if you intend to live on campus. Get involved in all the school events, these are the people you will be living with for the next four years of your life. Also consider joining a study group, as each of the members will bring something new to the subject and make understanding the content a lot easier.
Consider a Roommate Contract: This is another one for those of you who intend to live on campus. You never know who you are going to get paired up with so consider a roommate contract. If you are unhappy with your living conditions, college is going to be miserable. It will be good to set rules and boundaries before anything happens that makes you wish you had.
One last very important tip is to remember to breathe and stay relaxed, letting yourself become overwhelmed is that last thing you want. I hope these tips and tricks will help you on your journey through higher education, Bobcats!