Saturday Night Glowed Bright at Bel Air
Update:
Thank you to everyone who made the Neon Dance a success!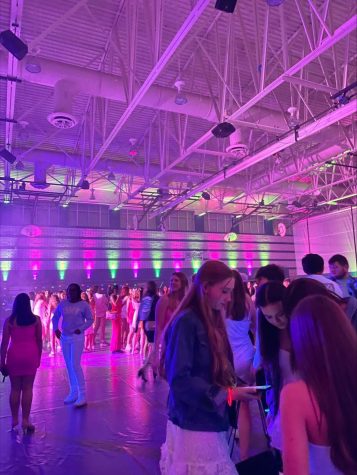 The neon lights dance will be poppin' this Saturday March 4, 2023, in the Bel Air High School gym.
The dance is from 7:30pm to 10:30pm.  The activities planned for the dance will range from table games to photo booths. Chick-Fil-A sandwiches will be available to the students who pre-ordered them online along with their tickets. Kona Ice and the candy bar will be available to everyone.  The DJ will be playing the latest hits and some older songs along with requests from students who submitted songs through the song request form. 
The theme is neon lights, so make sure to wear colors that will make you shine under the black light! Funky formalwear and casual colors will make an appearance for sure. Have fun, Bobcats!