BAHS Art Show Returning Spring 2023
Students, get ready because this year the annual BAHS art show will be returning this year.
The display will be up in Spring for students to view for a limited time in the media center. Art featured at the gallery includes drawings, paintings, sculptures, and more! Show your support for young artists in the building. If you are someone who enjoys art exhibits, you can also visit the Bel Air arts entertainment district.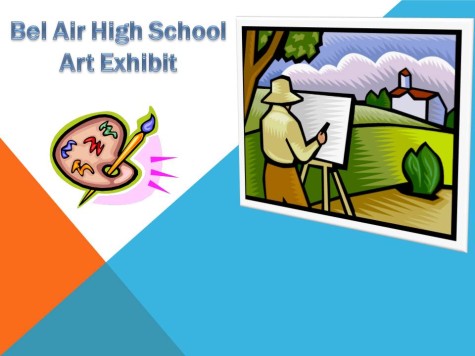 The Starving Artists Exhibit features locally artwork made by 70 local artists available for browsing or for purchase. Each piece is priced at $200 or less. The exhibit opened in January and will be open for guests until March 5. The display includes various types of art, including paintings, photography, pottery, jewelers, gourd art, macramé, origami, fiber art, glass art, and more! For more chances to view art in Bel Air, consider checking out the Public Art Tour.
Around the Town of Bel Air features a variety of 38 murals and sculptures for the community to enjoy. The Tour starts with a two-mile, self-guided walk through downtown and continues to an additional 15 pieces accessible within a short drive around Bel Air. There are maps of the tour available online at www.belairentertainment district.org.