FTA's November Teacher of the Month Reflects on Award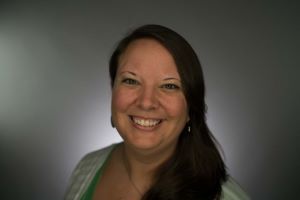 FTA (Future Teachers of America) will be announcing their December Teacher of the Month award shortly, following November's recipient, Ms. Amanda Bowden. FTA  is a club here at Bel Air High School that prepares future educators for the classroom, learning the value of being part of a professional classroom setting and advocating for children and public education.
Bowden, a General and AP World History teacher and an incredible JV Girls Volleyball coach, was selected as the recipient for the award this November. She was kind enough to answer some questions about both her teaching experience and the award.  
How long have you been teaching at Bel Air High? 
A: This is my 10th year at BAHS. 
What subjects have you taught in your career? 
A: AP World History, World History, Law in America, Contemporary Issues, World Geography, Government, US History (APWH is my favorite subject to teach!) 
Where did you go to college/what education have you received? 
A: Bachelor's degree in History from the University of Nebraska, Master of Arts in Teaching from Towson University. 
How would you describe your experience at Bel Air High? 
A: My experience here at BAHS has been fantastic! I have great colleagues and get to work with/coach fantastic students…it's fun to share knowledge and skills, and to have conversations and get to know students is my favorite part of teaching. 
What was your initial reaction to being chosen? 
A: I was surprised and grateful! I didn't know the FTA was doing the award, so it was super fun to hear my name on the announcements!  There are so many great teachers here at BAHS, it is definitely an honor to be selected to receive this award. 
Why do you feel you were chosen for this award? 
A: I strive to make my classroom a comfortable place for all students…while I know not everyone loves learning history like I do, I hope that (for the most part anyway) students enjoy coming to my classroom and building a rapport with me and their classmates, so I hope the reason (or one of the reasons) I was chosen was because of the positive relationships I've built with students over the years! 
Ms. Kristin Maddox is the new advisor of the FTA, and changes are being made to improve the program, including an addition of the "Teacher of the Month" award.
With a new month comes a new award, and Bowden is happy to pass it on to the next teacher here at BAHS. Will your favorite teacher be chosen? Pay attention to the announcements in the coming weeks to find out FTA's December Teacher of the Month!