Strike the Gavel! Mock Trial Begins at BAHS
Mock Trial is underway for the 2022-23 school year, giving students an opportunity to embrace and enhance their understanding of the law.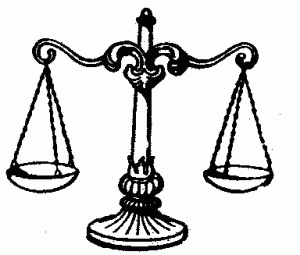 Mock Trial's objective is to further students' understanding of the law, increase proficiency in skills such as speaking and presenting, and heighten appreciations for academic and career readiness. Students will embrace the court of law and the regulations that coincide.
This year, Mock Trial is run by Mrs. Jessica Nielson and Mr. Andrew Austing, in room C202. They will be trying a criminal case among other activities and group work. Competitions will be held near a January time frame, and they will have more materials to present to students as that time draws closer. Until then, members will be studying the court of law and what goes with it, creating PowerPoints and bonding with teammates. 
Meeting dates and times are still to be determined, but you can contact Mrs. Jessica Nielson or Mr. Andrew Austing either in person or at [email protected] and [email protected] respectively.  
Austing and Nielson are "looking forward to a great season with Mock Trial," and are hoping to exceed expectations and prepare a new generation for what's coming in the court of law. 
The next meeting is today, Tuesday, November 14, and all are welcome to join at any time.