Successful Pep Rally and Football Game Kicks off Homecoming Weekend
On Friday, October 7, Bel Air High School students and teachers participated in games and events in the Bobcat Stadium to wrap up spirit week. Students made their way to the bleachers to watch each grade level battle it out in events such as finding a spider in a haystack, corn husking, football throwing contest, mummy wrap, pie a teacher, cheer team performance, and a sleeping bag race. Mrs. Megan Lukasavage supported the bobcats through announcing the games and accomplishments of sports teams and clubs. Many of the sports teams walked the field as students and faculty cheered them on in the stands and on the field. The pep rally successfully ended with students excited to participate in the football game and homecoming dance.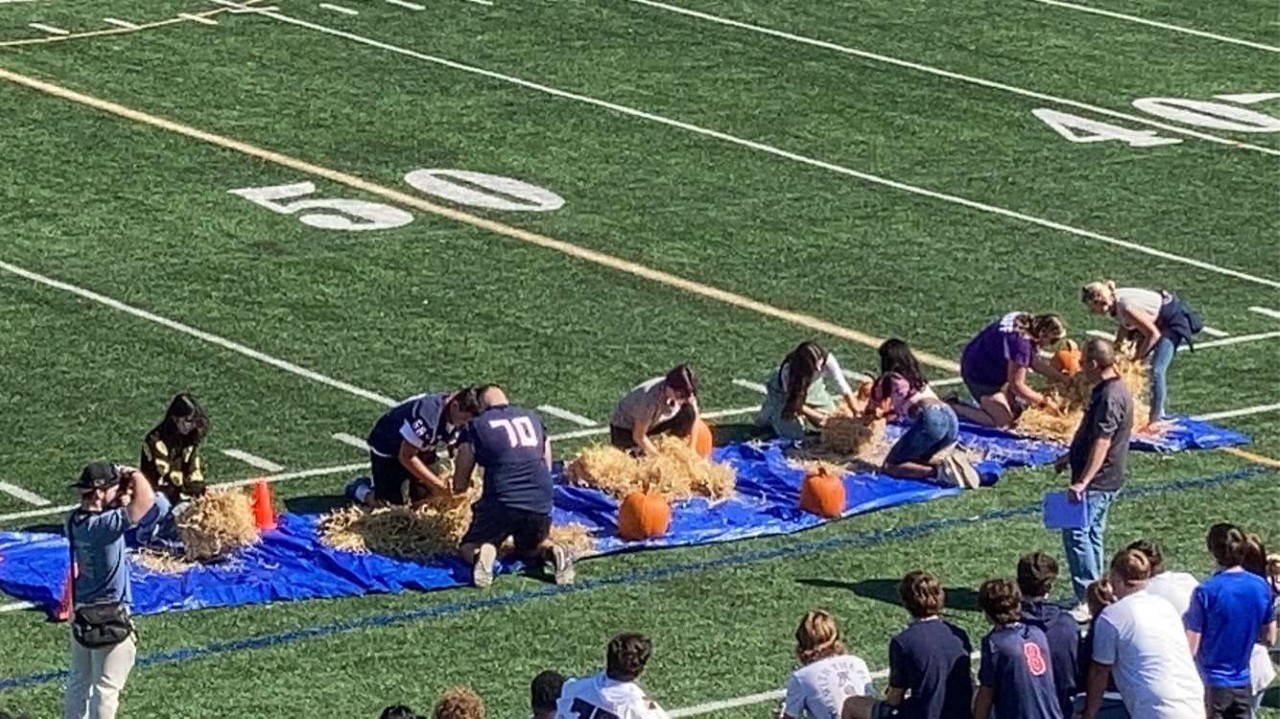 Later that night, the weekend kicked off with the annual homecoming football game, also at the Bobcat stadium. This year, tailgating took place outside of the main field from 5 to 6 p.m. which included Kona Ice refreshments, Chick-Fil- A food, and fun backyard games such as Can Jam and Cornhole. The undefeated varsity football players took on the Fallston Cougars at 7 p.m. where many students supported and dressed in USA colors and decorations to contribute to the theme. During halftime, the Bobcats took the lead with 13- 7 and took control of the game after a touchdown that sealed a 20- 13 victory, extending the Bobcats winning streak.
The varsity bobcat football team still has three more games to play, with the following schedule:
Thursday, October 13: vs Harford Tech at 7 p.m. at the Bobcat Stadium
Thursday October 20: vs Elkton at 7 p.m. at the Elkton High School Stadium
Friday, October 28: vs Edgewood at 7 p.m. at the Bobcat Stadium
Thank you, Bobcat Nation, for making Homecoming 2022 an overwhelming success, and we hope to see even more of you in the future!