Dr. Stanton wins HCPS Teacher of the Year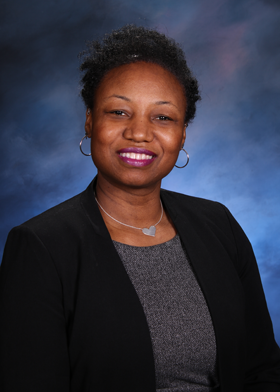 Hang on for a minute...we're trying to find some more stories you might like.
On April 4, 2018, at the Bayou restaurant in Havre de Grace Dr. Paula Stanton received a great honor when she was named the Harford County Teacher of the Year.
Dr. Paula Stanton is a 24-year veteran teacher. She has taught eight years in Harford County including middle and high school.
Dr. Stanton earned a bachelor's in English and Secondary Education from Howard University in 1993 and a Ph.D. in Education at Walden University in 2017.
"I am excited to represent and acknowledge the devoted teachers and staff of Harford County Public Schools because I know that we all work extremely hard for students. I realize that I am but one representative of all teachers who are deserving of such an honor as Teacher of the Year, and I can't wait to share their stories with other educators across the state," says Dr. Paula Stanton.
Dr. Stanton is the English Department Chairperson at Bel Air High School and is also in charge of running the Perspectives Club. Dr. Stanton serves on the Bel Air High School Unity Committee and the Harford County Public Schools Novel Review Committee. The first step of the process was being nominated by a central office staff member. Then, she had to respond to several essay questions about her experience, beliefs and contributions to teaching and learning. From this, Dr. Stanton was selected as one of the top 10. All top 10 semi-finalists were interviewed by a panel. Five finalists were selected, and each of them had classroom visits and lesson filming before the surprise announcement
"I always knew that the BAHS family was supportive but this experience has given me a new appreciation, and deeper understanding of how the entire community wraps around us to show their support for education in Harford County," exclaims Dr. Paula Stanton.
Dr. Stanton has now earned the right to compete for the honor of being named the Maryland Teacher of the Year, with that award's winner to be named in October.
Dr. Stanton is and outstanding teacher here at Bel Air High changing the lives of many students. She goes above and beyond everyday not only in teaching, but in engaging in the lives of her students. She without question is deserving of such a prestigious award.
A congratulations is in order to fellow Bel Air teacher Mrs. Smith as well, as she was also one of the aforementioned top five finalists.