How to Fight Off the Flu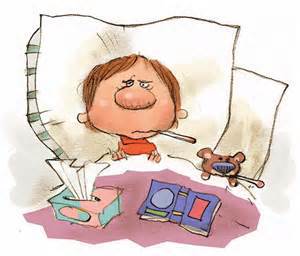 Hang on for a minute...we're trying to find some more stories you might like.
January 2018 has seen a flu epidemic break out due to a miscalculation when creating the flu vaccine. The flu changes every year and we have to predict and prepare the best we can using data trends that suggest what virus will be the most common. It is dangerous and sometimes even lethal to obtain the flu virus, so it is best to take steps to prevent it before worrying about treatment.
According to the Center for Disease Control, one important step which everyone can agree on is to take the flu vaccine. Everyone more than 6 months old is recommended to take the flu vaccine for a chance at stopping the flu. What the vaccination does is introduce the body to a weak dose of the disease beforehand, which causes the body to respond by producing antibodies to protect itself. These antibodies can protect the person later on when they get the real flu.
A second important tip the CDC recommends is to take all action possible to stop the spread of germs. These methods consist of avoiding contact with sick people, avoiding contact with others if you are sick, stay home for at least 24 hours after your fever is gone except to get medical care or other necessities, avoid touching your eyes, nose and mouth, clean and disinfect surfaces often, and most importantly, wash your hands with soap and water. If soap and water is not available, use an alcohol-based hand rub.
If you already have the flu virus and would like to treat it, antiviral drugs can be used to treat your illness. These are different from antibiotics, and cannot be received over the counter. They can make the illness milder and shorten the time that you are sick. It is best to use these 2 days after you have obtained the illness, but is still helpful afterwards. Follow your doctor's instructions for taking this drug.
Stay healthy Bobcats, and get well soon if you've already been affected by the flu!