Senior Activities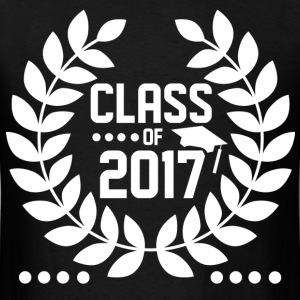 Hang on for a minute...we're trying to find some more stories you might like.
Senior Activities
Senior Prom
The cost for prom tickets is $130 per couple and $65 for an individual. Tickets are on sale before and after school in Mr. Smith's room from Monday, April 3, until Thursday, April 20. If you are taking an out-of-school-guest, you must have a signed permission slip before you can purchase your tickets. You and your guest must complete and sign the Prom Policies Contract before you can purchase your tickets. Anyone attending the prom must be in school on Friday, April 21, for the entire day. Exceptions include part-time students and students with doctor notes. All prom attendees must arrive at the prom by 9:30 p.m. Once you leave the prom, you will not be allowed to return.
Senior Prom Court
Nominations for the prom court will be made by the faculty and staff. A senior must receive at least (2) nominations to have his/her name placed on the ballot. Seniors will vote for the prom court during homeroom on Wednesday, April 19. A senior must be in attendance at the prom to be on the prom court. The final prom court will be composed of 6 males and 6 females. The senior male and female who receive the most votes will be crowned prom king and queen. The results of the prom court will be kept secret until announced at the prom at 10:00 p.m.
Senior Spring Shirt
There will be a meeting to design the senior spring shirt on Wednesday, April 26, at 2:15 p.m. in Mr. Smith's room. The shirt is usually a fun shirt to be worn to the senior class trip. Shirt orders will be taken on Monday, May 1, until Friday, May 5. The cost of the spring shirt will be $15. Shirts will be distributed during the last graduation practice.
Graduation Speeches
Anyone who is interested in speaking at graduation needs to submit a typed speech to Mrs. Taylor by Tuesday, May 2. Speeches should be 2-3 minutes in length and appropriate for graduation . Each person will read his/her speech before a faculty panel on Wednesday, May 3, at 2:15 p.m. in Mrs. Taylor's room. The faculty panel will choose the (2) best speeches to be read during graduation.
Senior Class Trip
The trip this year is to Kings Dominion in Doswell, Virginia on Monday, June 5. We will depart the school at 8:00 a.m. and arrive at the park around 11:00 a.m. We will depart the park at 6:00 p.m. and arrive back at the school around 9:00 p.m. Tickets are on sale between Monday, May 1, and Friday, May 5. Tickets are $90 per senior, which covers the cost of transportation, park admission, and the catered lunch. Bus sign-ups are on a first come, first serve basis. You need both your signed permission slip and your money in order to sign up for a bus.
Graduation Tickets
Tickets will be distributed on Thursday, June 1, during practice. Each senior will receive (6) tickets. A request form for additional tickets is located in the senior booklet. Requests will be filled on a first come, first serve basis as long as additional tickets are available. Tickets will not be issued if you have a financial obligation or if you have behavioral consequences to fulfill.
Graduation Attire
Seniors must wear their caps/gowns for Baccalaureate, Senior Awards, and Graduation. Men are to wear white button down oxford dress shirts and dark ties, black or navy blue dress slacks, and black or navy blue dress shoes and socks. Women are to wear white or light colored dresses (the dress cannot be seen through the gown) and white dress shoes with a heal strap. Any senior who does not comply with the dress code will be pulled from the line up (this was made very clear at the senior class meeting). If you need any help, or have any questions about what you can/cannot wear, see Mr. Smith or Mrs. Taylor ASAP. They are happy and willing to help you.
Graduation Products
Jostens will distribute announcements, caps and gowns, and other graduation products on Friday, April 21, from 10:00 a.m. to 2:00 p.m. in the auditorium lobby. Your order must be paid in full at the time of pick up. Any orders remaining after April 21 can be picked up in Mr. Smith's room. Any senior who has not ordered a cap and gown must do so at www.jostens.com. Any senior who is not planning to order a cap and gown (not participating or borrowing a sibling's cap and gown) must see Mr. Smith.
Any further information and/or forms can be found in the packet that was given at the senior class meeting. If you have misplaced this packet, you can get a new one for $2. For any additional questions, see Mr. Smith or Mrs. Taylor.