Variety Show Review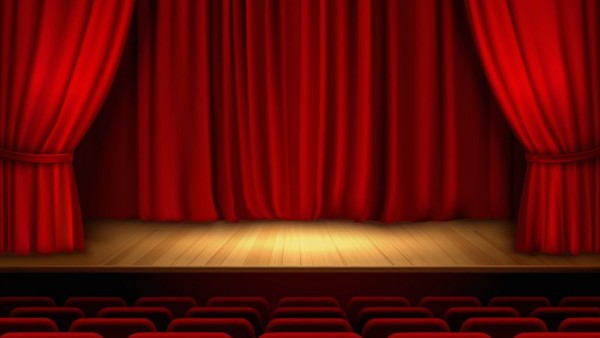 Hang on for a minute...we're trying to find some more stories you might like.
On Friday, March 3, 2017, Bel Air High School hosted its second annual Variety Show. The spectacle featured many talented students, with twelve different acts total. Sponsored by none other than the infamous Mrs. Blackburn, the mostly student run event was an enormous success. Comprised mostly of returning acts from last year, but quite a few new ones as well.
            The show opened with one of Bel Air's well-known bands, Canvas. They performed two original songs, and the instrumentals in both were fantastic. Scott Nowaskey in particular shined on the bass. Unfortunately, the vocals were drowned out by the instruments, which is often the case for Canvas. Here is hoping we see a change in this aspect next time they play.
            Layla Wilson played two songs on the piano, and managed to keep a calm and poised elegance through them. She did especially well on the second song which was very bold and nearly moving. She ended with a polite smile, bow, and a stand out instrumental performance. Next up was Alicia Celgin, who despite singing quite well, seemed nervous and stiff. This was, however, contrasted by a calming and soft voice, unfortunately drowned out by the music.
            Kyle Chan returned with his show-stopping Chinese yoyo act. Even though he had a couple slip ups, he came back stronger each time. He won the audience over, and we can all say we are fans of the Chan. A new band made an appearance this year, Night Ride. It featured some well-known musical talents such as Chris Love and Andrew Kovaleski. Chris rocked both guitar and vocals, but Andrew Kovaleski really stood out as he was playing both bass and electric keyboard.
            The dancing Bobcats performed last before intermission. They had many of the same members and a few new faces, but just as last year, Praise Flowers was the highlight of the show. It was a little lack luster as the music was incredibly low, perhaps hindering their ability to perform.
            During the brief intermission, Bailey Anderson executed a few magic tricks in front of the stage, drawing a large crowd around him. He did extremely well even though his act was not featured as a main part of the show. Following this was Daniel Myers, giving another stellar singing performance, this time using the song "Bound to You".  His voice rang out over the music and even had the audience bringing out their cell phones lights to shine for him.
            Probably the best student bands to perform was The Average. Fronted by Hector Bellarmino, they had an incredible onstage performance. Their second song was especially memorable as it was one of their most played hits, "Skylines and Soundwaves." All in all, The Average is always a crowd pleaser and often succeeds in getting people moving and grooving.
             Brogan Gerhart returned to shock and awe the audience with her contemporary dance. Her acrobatic skill and incredible, flexible yoga abilities provided for a stunning performance that had the crowd gasping. This was definitely a favorite amongst the audience.
            Triangle Formation closed the student acts with their band featuring three different saxophone players. Their standout song was a cover of James Brown's "I Feel Good", which had many people nodding and tapping their feet.
            The show closed with Teacher's Lounge, a teacher run band formed by the original High Street Avengers. Their mellow covers of "Psycho Killer" and Metallica were a great and amusing way to end the show.
            Thank you for all that were in attendance Friday night, hopefully many more students will show up next year, not only to perform, but also support their fellow classmates! A lot of gratitude is owed to the stage crew, without them the show could not go on. If you see any of the performers in the halls, be sure to congratulate them on a job well done!